Please Consider A Tax Deductible Donation
On average, we have over 50 nursing moms & over 300 kittens
We also foster over 100 other adult & juvenile cats
Spay/neuter, vaccinations & other medical services cost least $21,000 for the moms & babies alone
Adoption fees cover only 75% of our costs
Food, litter & other supplies costs $1,000's
All donations go directly to care for our rescued felines
MeoowzResQ is 100% volunteer ran
Any amount is appreciated! Thank you!
Donate Online Now
Securely use your credit or debit card to give a one-time or recurring donation.
Donate here

Shop & Support
Here are some ways you can support MeoowzResQ without spending any extra money! Just shop like you always do and the participating companies will donate a portion of your purchase to us.
Fresh Step's Paw Points Rewards program makes it easy to Donate Paw Points® to MeoowzResQ. We can redeem them for much-needed items like litter, cat beds, and toys.
---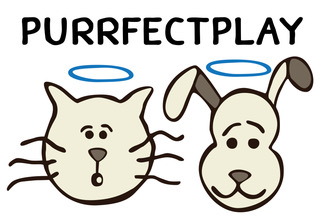 PurrfectPlay provides durable cat and dog toys. Use the code MEOOWZ15 to get 15% off at purrfectplay.com
---
If you shop at Ralphs, donations here can add up very quickly! Just go to the Ralphs Community Contribution Program website and link your Ralphs card to MeoowzResQ. Use your card when you shop and donations are automatically tracked.
---

Support MeoowzResQ while you shop! Join Giving Assistant to start donating 3-30% of online purchases from stores like Kohl's, Target, and Sears.

Visit this Chewy.com link and when you place your first order, Chewy will donate $20 to MeoowzResQ! Shipping is free! There is 24/7 customer service! Prices are lower than your local store! How much easier can it get?
---
eBay sellers can now sell items on the eBay platform and donate 10-100% of the proceeds to MeoowzResQ! They call this Community Selling, and it's something that tens of thousands of eBay sellers do every year. If you use eBay to sell items, please consider donating a small portion to helping our kitties! Just click here for our profile!
---

Shop through iGive.com's 1,482 stores and donate to MeoowzResQ at the same time! Remember to install the iGive button after you sign up so that no matter what participating site you go to, your purchases are automatically tracked and you don't have to shop through the iGive site!