Adoption Event Volunteers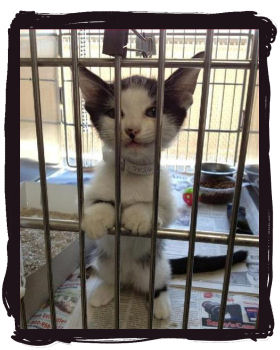 Volunteers are needed each Saturday or Sunday for 3-4 hours. Positions are available at various locations (see our Calendar to see adoption event locations and times). Your main duty would be to help show our kittens to people who may be interested in adopting them. Volunteers also help with setting the space up before the event begins and breaking it down once the event is over. It's a great way to help the kitties get adopted, help our coordinators with their work load and meet new people!
Some event coordinators have found that its most successful for their location to have volunteers that are committed to helping each weekend for up to 6 months at a time. Other locations have greater flexibility and volunteering can be once a month, or as often as you're able. Some events need only 1 or 2 volunteer helpers while others need the help of 3 or 4 volunteers.
Condo Crew
Condo Crew Members must be 18 years or older.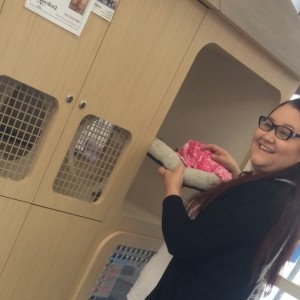 Some of our kitties are housed in condos at some of the stores where we hold our weekend adoption events. These kitties need daily care and love too! Each Condo Crew Member is assigned a weekly AM or PM shift where they give the kitties wet food and then clean the condos. They make sure litter boxes are clean and food and water is refreshed or filled. They ensure that the condos are straightened up and all walls and windows are wiped clean. The Crew Member then takes time to give these kitties love and attention. It normally takes about an hour and is a great way for people who cannot foster or have pets in their homes to interact with kittens and help them and MeoowzResQ out!
These AM/PM shift assignments fill up quickly but we can always add you to our backup list to help cover when a Crew Member goes on vacation. We are also always looking into new stores!
Kitten/Cat Transporters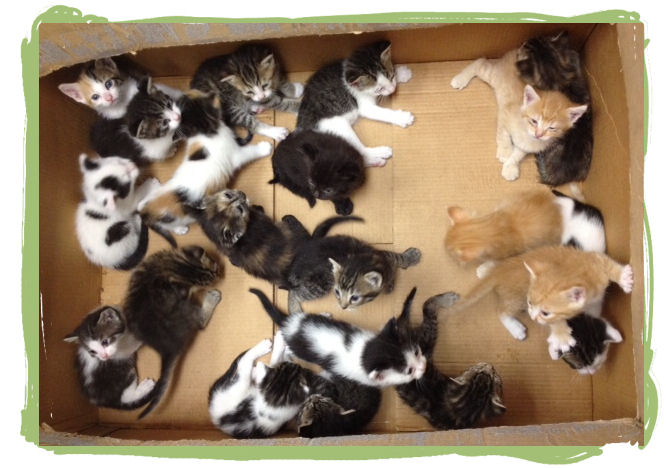 Time to time we need help transporting cats or kittens. Here are some examples of situations in which we need volunteers to help drive the kitties from one location to another:
From an adoption event in Buena Park to a residence in Orange.
From various locations to veterinarian office(s). We sometimes need to pick up kittens suffering from illness or injury. These kittens need to be transported to our local veterinarian for treatment.
From veterinarian's office to the foster's residence. Once the kittens have received treatment, we locate fosters to care for them until they can be adopted. We need someone that could pick up the kittens from the veterinarian's and drop them off at the foster's home.
From local residences to the Humane Society or other place for spay/neuter. Our kittens are getting spayed or neutered nearly every day. Some fosters could use a hand in getting the kitties to their appointments early in the morning or picking them up in the afternoon.
Fundraising
Volunteers assist our fundraising team in public relations or organizing fundraising events. This team usually meets twice a month.
Grant Writing
Volunteers assist our grant writing team in submitting grants that help secure funds.
Fostering
Get more info on our Fostering page.
Apply to Volunteer
We do our best to provide volunteer opportunities for anyone who contacts us. Please complete the application below and once we receive it, we will contact you.